Everything You Need for Global Success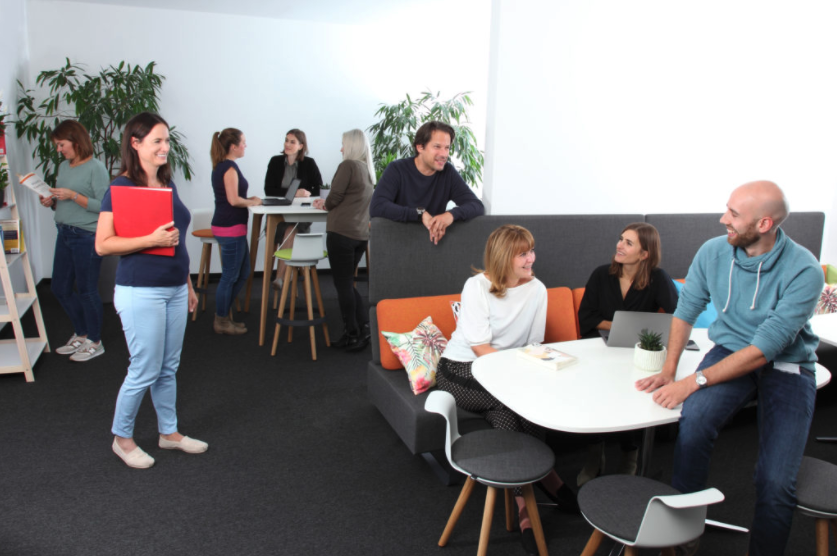 Translations, Software & Consultancy Services at Kaleidoscope
Taking Your Content Global – with this new slogan and a new public image, Kaleidoscope is your first port of call for creating, managing, and distributing content and product information efficiently and in the desired languages. As part of the reorganization of the group, its product and service portfolio has been separated into four main areas. These will in future be presented under the umbrella brand of Kaleidoscope. The group's companies have also moved closer together in physical terms: a single office building in Vienna is now home to all four brands.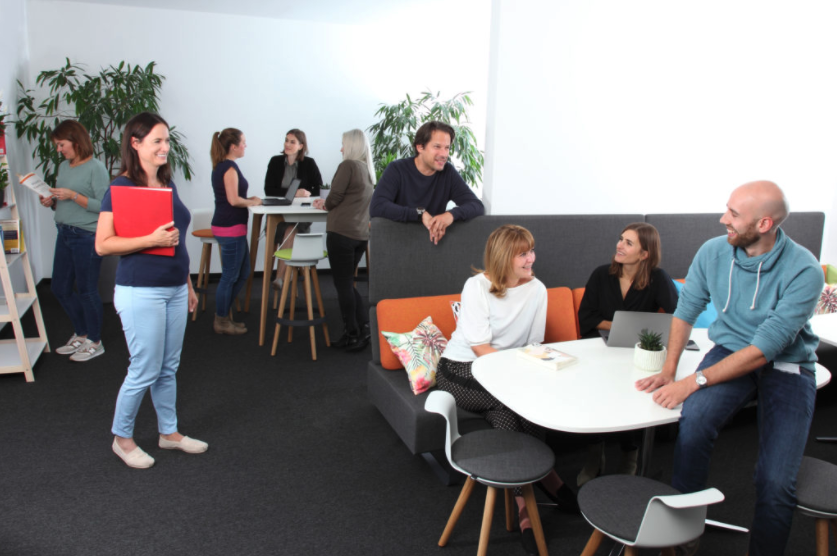 United under one roof, customers will now find the company's range of products, services, and consultancy divided into five areas: Translation, Translation Software, Terminology, Automation, and Content. This new structure reflects Kaleidoscope's flexibility and versatility in clearly distinguishable areas. The brand eurocom is responsible for translations, while in the remaining areas, Kaleidoscope markets software from leading manufacturers such as RWS and Quanos Content Solutions. These software packages are complemented and enhanced by Kaleidoscope's in-house developments: collaborative web platforms for terminology workflows, quality management, review, and translator queries.
Benefitting from an extensive and intensive consultancy service, customers obtain tailored solutions from Kaleidoscope to bring their content to the world stage. The range of solutions is based on industry-leading standard software, countless national and international projects, and more than 25 years of experience. Kaleidoscope's in-house solutions have already become established on the international market under the brands Quickterm, Globalreview, and Smartquery. They have been adopted by a range of global players and medium-sized enterprises as well as agile startups.
eurocom Translation Services remains an independent company. As Austria's market and innovation leader it is responsible for the Kaleidoscope group's translation services. eurocom's portfolio of technical translations ranges from website and software localization, through tenders and marketing translations to terminology management and the complete outsourcing of all multilingual processes.
Kaleidoscope & eurocom – the Right Solution for Everyone
"Customers can now pick and choose the services and products they need to give their content a global competitive edge from Kaleidoscope and eurocom's comprehensive range," explain Managing Directors Klaus Fleischmann and Anita Wilson, emphasizing the one stop shop nature of Kaleidoscope's new model. Services range from advice on which software to buy and how to implement it, to complex in-house installations of content management systems and translation management. Terminology systems, process optimization, and advice on best practice, coupled with the complete outsourcing of multilingual projects, meet every conceivable customer requirement.
The following may also interest you:
Kaleidoscope: Taking your content global
We combine our expertise and software solutions as well as those of carefully selected technology partners to create the right solutions to enable you to achieve success on the global market with your content. Thanks to our innovations and further developments, we continuously make it easier for you to manage terminology, quality, reviews, queries, and automation.
Contact us!