Latest Developments from Quanos and SCHEMA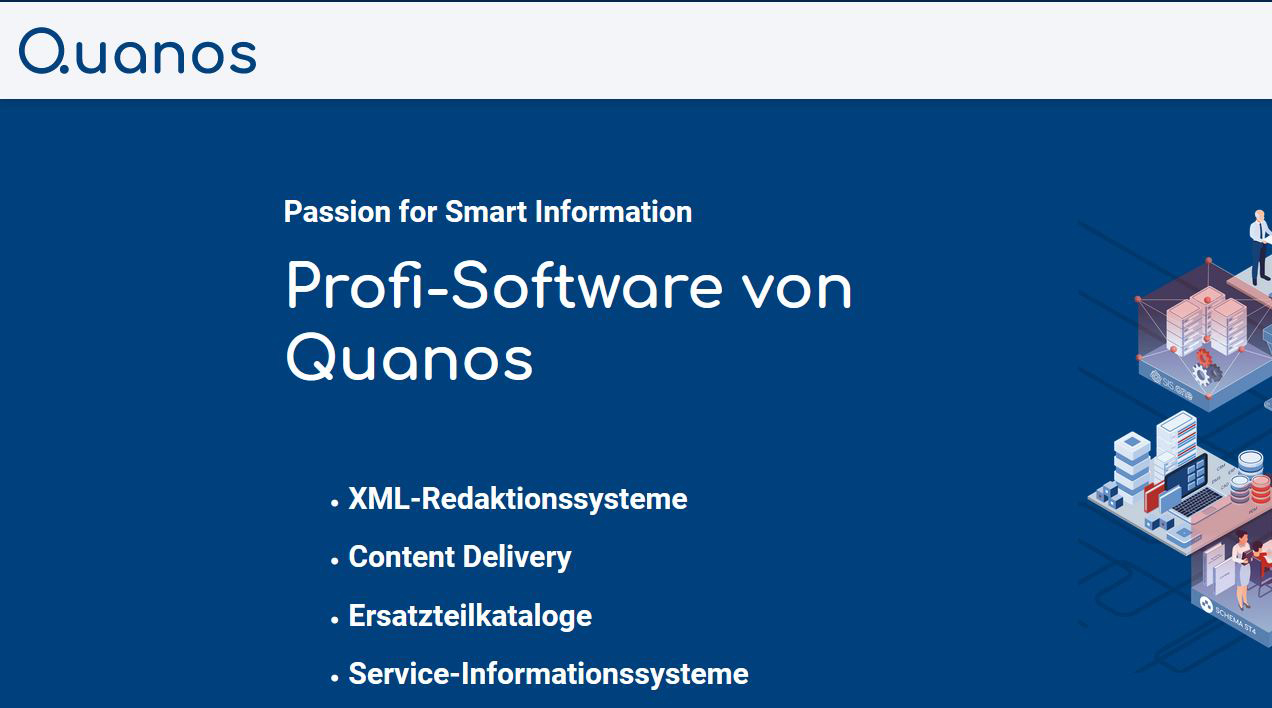 There is also plenty to report from Quanos! For example, do you already know about the Info Twin and the Automation scripts? Both significantly expand the possibilities of your SCHEMA ST4 system as an "out of the box" solution without any special adaptations being required.
With the Info Twin, both internal and external users (e.g., in service technology) can:
View the current status of the documentation for every product in a central location at any time
Search the entire content and also find content that is present in different documents
Find content that is relevant to the current application faster than with a pure full-text search via the intelligent facet search
Use the documentation on mobile devices thanks to modular web formats in contrast to the usual PDF downloads
Have different views of the database, as different access rights can be defined for different target groups.
Automation Modules
With the Automation modules in SCHEMA ST4, you can not only speed up working with SCHEMA ST4 itself, but also the interfaces, imports and exports, and workflows.
Automation Designer provides workflows, approvals, versioning and reporting functions, and much more besides.
Automation Connectivity lets you perform exports and transformations
Automation Nodes & Links allows you to create and edit nodes and links
Regardless of whether you would like to have an overview of all the modules and their corresponding functions or you just have a question about the Info Twin or SCHEMA ST4 itself, simply get in touch!
Did you know that Kaleidoscope is a certified Quanos GOLD Partner?
Kaleidoscope: Taking your content global
We combine our expertise and software solutions as well as those of carefully selected technology partners to create the right solutions to enable you to achieve success on the global market with your content. Thanks to our innovations and further developments, we continuously make it easier for you to manage terminology, quality, reviews, queries, and automation.
Contact us!