FAIR Terminology or UNFAIR?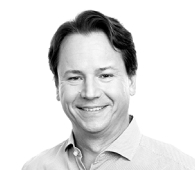 Klaus Fleischmann
CEO
Terminology data hold a significant portion of a company's knowledge and thus should be considered valuable and important. As such, it should follow the FAIR Guiding Principles for scientific data management and stewardship. These principles hold guidelines to improve the findability, accessibility, interoperability, and reuse of digital assets.
In many cases, I have found that what a company considers their "terminology" really does not adhere to these guidelines at all. These collections of word lists and glossaries typically are only created for an exceedingly small part of the organization, for example, localization or a particular software project or maybe even development sprint within one software project. Also, they are often kept in non-terminology repositories such as MS Excel. They are thus not
findable,
accessible,
interoperable, or
re-usable
Let's look at the FAIR Guiding Principles data management and how this relates to "true" terminology management, such as Kaleidoscope Quickterm, versus simple glossaries or word lists.
Please note that I am not saying that keeping these simpler forms is necessarily bad. Of course, a localization or project or even sprint specific glossary has its value. I am only relating them to the FAIR principles.
The FAIR principles have different requirements. As you can see in the table below, "findable" has four, "accessible" two, and so forth. We will work our way through all requirements, but clicking on one will take you directly to that topic.
FAIR Terminology - Table of Contents
Conclusion
While glossaries can serve their specific purpose of listing terminology used for a very limited use case, such as a localization or software development project, they do not meet the FAIR data principles. Therefore, if the terminology data is intended for company-wide or even a broader distribution or use, it needs to follow at least most of the FAIR principles. It becomes quite clear very quickly, that a glossary cannot fulfill this purpose and you need a true terminology system such as Kalcium Quickterm.
So, what's your take on FAIR terminology?
Kaleidoscope: Taking your content global
We combine our expertise and software solutions as well as those of carefully selected technology partners to create the right solutions to enable you to achieve success on the global market with your content. Thanks to our innovations and further developments, we continuously make it easier for you to manage terminology, quality, reviews, queries, and automation.
Contact us!