Make Terminology Available with Ease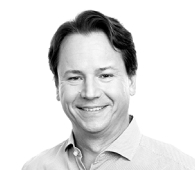 Klaus Fleischmann
CEO
Terminology work takes time and costs money. To make the many achievable benefits a reality, terminology should be usable in all departments where possible. Cooperative workflows and easy access are important here, but are not always sufficient. Making terminology easily available does, however, present some hurdles.
After all, how do you
Supply different CAT tools with their various terminology formats with the approved terminology?
Synchronize authoring or content management systems, but map onto a completely different logical data structure?
Address required "static" source formats such as PDF time and time again?
Make approved terminology available to software developers or designers in their systems?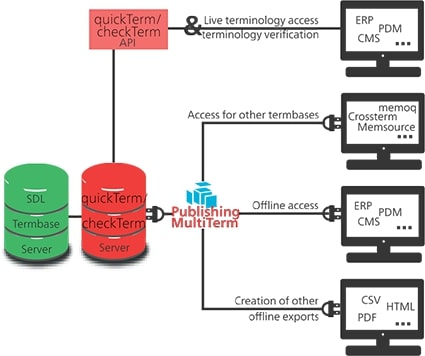 Make Terminology from MultiTerm Available with Ease
If you use MultiTerm or MultiTerm Workflow, we have a simple answer to these and many other similar questions: Publishing MultiTerm. This software, which was previously available as a desktop version, is now integrated in the browser-based interface of MultiTerm Workflow. This means that it is also easily accessible via the web.
With Publishing MultiTerm you can
Precisely select entries, terms, languages, etc. using the clever and powerful filter function in MultiTerm Workflow
Convert these into various formats, such as PDF (incl. layout), XML, HTML, or CSV and export them
Automate the export process and have this run at freely definable intervals
Automatically "trigger" the target system to import the data following successful export
Make Terminology Easily Available
In other words, with Publishing MultiTerm, you can make coordinated terminology managed in MultiTerm Workflow available across the company in all languages, in a targeted manner, and with ease. You benefit from this on many levels.
Ideal for connecting to other systems...
After all, a wide variety of systems in a company access terminology data, e.g., ERP systems, design tools, PDM and CAD tools, as well as content management systems. Publishing MultiTerm ensures up-to-date, coordinated terminology from one and the same source – regardless of the format used (from XML to CSV). Even printed glossaries or glossaries that can be saved can be automated in various formats, such as PDF or HTML, and generated on a regular basis.
…and other CAT tools
Publishing MultiTerm also opens up new perspectives for the world of translation software. Memsource and memoQ terminology data from SDL MultiTerm (Workflow) can now also be used with ease; other systems will follow according to customer demand.
You can find more information on Publishing MultiTerm here. We are also happy to answer your questions; don't hesitate to get in touch!
The following may also interest you:
Kaleidoscope: Taking your content global
We combine our expertise and software solutions as well as those of carefully selected technology partners to create the right solutions to enable you to achieve success on the global market with your content. Thanks to our innovations and further developments, we continuously make it easier for you to manage terminology, quality, reviews, queries, and automation.
Contact us!