Corporate Terminology Management in 4 Parts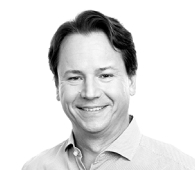 Klaus Fleischmann
CEO
Practical Solutions with Quickterm, Checkterm, and Publishing
We will show you how to use, manage, adhere to, and share terminology within your company in four parts.
Part 1: How Do I Use Terminology?
In the first part we deal with how to use terminology, specifically by answering the following questions:
How do I share terminology, and therefore knowledge, within the company?
How do I search for terminology, and above all, find it?
How do I create awareness of the importance of terminology?
What happens if terminology is not used?
How do I create a collaborative culture, as this also increases acceptance?
Our video provides answers to these questions:
Part 2: How Do I Manage Terminology?
In the second part we focus on managing terminology, as terminology needs to be processed, kept up to date, and managed.
This in turn requires processes, workflows, clear responsibilities, and nowadays also virtualized efficient processes. And it is precisely this range of topics that we address in the second video:
Part 3: How Do I Check that Terminology is Being Adhered to?
In the third part we address adherence to terminology within the company. This means checking created texts for correctly used terminology in all languages, i.e., both in the source language directly in the editors as well as in the target languages.
To do so, a linguistic checking engine is needed, ideally integrated in the environments in which the authors write. Browser integration is an option for occasional users. This saves the IT department having to install the software at all workstations. We explain how this works in the third video:
Part 4: How Do I Share Terminology?
In the fourth part we deal with the sharing of terminology. Sharing here means bringing terminology as close as possible to the user so that they do not have to switch to another interface, or this interface is as close as possible and can be reached with a click of the mouse. Sharing also means integrating terminology directly into systems or providing systems with data so that they can visualize the terminology themselves. In doing so, you bring terminology close to the user and make it easy for them to use. All this increases acceptance and thus the value of terminology.
The fourth video illustrates the possibilities:
You will find this and more videos on the subject of terminology, as well as automation and translation on our YouTube channel.
Under Quickterm and Checkterm you will find detailed information on these solutions with which you can use, manage, adhere to, and share your terminology.
If you would like advice on the topic of terminology, we are happy to help.
Kaleidoscope: Taking your content global
We combine our expertise and software solutions as well as those of carefully selected technology partners to create the right solutions to enable you to achieve success on the global market with your content. Thanks to our innovations and further developments, we continuously make it easier for you to manage terminology, quality, reviews, queries, and automation.
Contact us!