New Kalcium Terminology Integration in RWS Language Cloud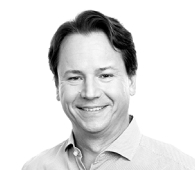 Klaus Fleischmann
CEO Kaleidoscope GmbH
The "cloud" has become an essential part of our digitalized world and is also becoming ever more prevalent in the world of global content and thus the translation industry – not least thanks to the industry leader RWS. With the Language Cloud (LC) and the products it supports – namely Trados Enterprise, Trados Live Team, and Trados Live Essential – a new flagship of language and translation technologies has been launched. Using this cloud-based solution, companies can combine artificial intelligence with human expertise to streamline their translation processes for greater control, visibility, and scalability across the global content supply chain.
Language Cloud + Kalcium = More Possibilities
To help you make the most of these opportunities, we have worked hard to integrate Kalcium into the RWS Language Cloud. We have initially focused on our terminology tools, as the Language Cloud is destined to be the successor platform to MultiTerm, in which Kalcium products have been integrated since the very beginning.
The first step of this integration has been launched with Release 6.4.1, whereby our terminology products on Kalcium are now integrated into the RWS Language Cloud. In technology terms, we have followed the proven two-stage approach:
1) Users can connect to Language Cloud Terminology (LCT) as a live repository. Kalcium then obtains the termbase structure and data from the Language Cloud in real time and caches it for rapid search results. In turn, every change made in Kalcium Quickterm is stored in real time in LCT. The advantage here is that the terminology is always available for the localization process without delay, however the Language Cloud Terminology engine is less powerful than the Kalcium back-end. For example, physical graphics or nested fields cannot be displayed in LCT, nor can formatting in fields and terms, conditional dependencies, or other flexibilities. These are all features that the Kalcium back-end offers "as standard".
2) Alternatively, Language Cloud Terminology can be updated via a periodic task in Kalcium Publishing. This means that every change made since the last data transfer is sent to LCT at a defined interval, e.g., every morning. The changes not only include new and changed entries, but also deleted entries. The disadvantage of this solution is, of course, that changes are not mirrored in real time. The advantage, however, lies in the use of the Kalcium terminology repository with all its powerful and flexible functionalities.
Terminology Benefits for the Customer
By integrating Kalcium into Language Cloud Terminology, you can leverage all terminology in the translation process in the RWS Cloud while taking full advantage of Kalcium's suite of functions.
With Quickterm, LC terminology can be provided in a much more intuitive, collaborative, and customizable way within your organization. Checkterm naturally falls back on LCT to check terminology, whether in the plug-ins or in the browser. The Excelling functionalities can be fully utilized, for example for batch processing of terminology, to add further languages, or simply for an offline review in MS Excel. And of course, the full range of Publishing features is available, such as exporting Language Cloud terminology in any file format via Kalcium, transferring it to other tools via API, or synchronizing it with common termbase systems such as other CAT tools or authoring tools via the termbase connectors.
Coming Next: Further Integration Steps

The integration undertaken so far is a milestone, but not the final one: we are aiming for an even deeper level of integration within the Language Cloud. The plans in the roadmap range from an SSO functionality to a direct connection to Language Cloud features such as the "Termbases" tab, the inbox, or the task lists, through to a complete integration into the Language Cloud UI.
Our other Kalcium products, such as Smartquery and Contentflow, which are currently being migrated to Kalcium, will also be included in further integration phases, meaning that translator queries will be visible directly in the inbox or also in the Language Cloud dashboards. Contentflow, on the other hand, can create, monitor, and return projects to the Language Cloud through its gateways such as COTI, TAPICC, or Intelligent Watched Folders.
In the final expansion phase, Kalcium is expected to become a transparent and fully integrated module across the entire RWS ecosystem, serving all RWS product areas from taxonomies in RWS Tridion to translation solutions and the database for Linguistic AI and NMT. You will then have access to the entire software range from a single source and can benefit from the possibilities in the most effective and convenient way – and all in line with our credo of "Taking your content global".
Kaleidoscope: Taking your content global
We combine our expertise and software solutions as well as those of carefully selected technology partners to create the right solutions to enable you to achieve success on the global market with your content. Thanks to our innovations and further developments, we continuously make it easier for you to manage terminology, quality, reviews, queries, and automation.
Contact us!